WELCOME TO PRANOV RESIDENCY – Service Apartments in Coimbatore
Top-Rated Well Furnished Service Apartments in Coimbatore
Pranov Residency is the best Service apartments in Coimbatore with unique features and unbelievable facilities at cheaper rate. As a service apartment in Coimbatore, we follow international quality standards for maintaining our rooms. If you are a traveler and love to be with your friends then Pranov Residency is the best place. Our Room boys often monitor our rooms and keeps it clean. Our Housekeepers and room boys are available all the time to serve our customers. To get a homely feeling then service apartments like Pranov residency are the best choice. Our rooms are well furnished and monitored. You can reach our service apartments easily by bus, car, train and airplane.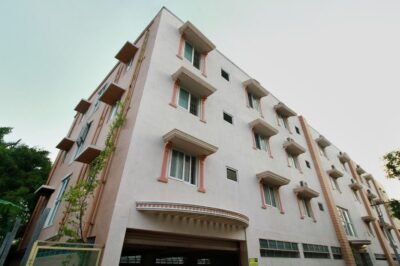 Our Service apartments in Coimbatore which is located at the centre of the city. Pranov Residency is nearby Ganga hospital, Womens center, and BRJ Ortho Hospital. For the patients who seek long treatment nearby hospitals at the cheapest rate can blindly choose our service apartments with the kitchen in Coimbatore. It's hard to find luxury and fully furnished service apartments in Coimbatore at affordable prices.
People who are in search of service apartments in Coimbatore nearby Ganga hospital, Women's Center Hospitals, BRJ Ortho Centre, Saibaba colony, Mettupalayam road, Koundampalayam, and Thudiyalur then Pranov Residency is the best place to accommodate. All the rooms are beautifully furnished and decorated by a large living area with a coffee table, a spacious bedroom with AC, a neat and clean kitchen attached with it.
Pranov Residency offers the rooms for visitors and patients, those who look for clean and cheap rate then they could book our service apartments near Ganga hospital. Some travelers will also look for Service apartments in Mettupalayam road for their relaxation can choose our service apartment. Service apartments near thudiyalur will be helpful for most of the college students and working women who came from other states and regions. It is located nearby Gandhipuram and Saibaba colony which suits for travelers, students and working people in Coimbatore.
PRANOV RESIDENCY – SERVICE APARTMENTS IN COIMBATORE AT ITS BEST
To Reach Our Service Apartments in Coimbatore
Pranov Residency
OUR MISSION
Our service apartments in coimbatore undergo a quality check to make sure that everything is of the highest standard. This means
• Modern facilities
• Secure buildings
• Five star amenities
• Call service team that are available 24/7.
"Pranov residency operate in accordance with the Disability Discrimination Act 1995 and the Equality Act 2010 and, as such, we encourage all prospective guests to talk to us about any special accommodation requirements if required."
Service apartments in Coimbatore doesn't like any other low grade hotels or rooms. Other than that we provide
• Weekly cleaning
• Access to our online community
• Exclusive resident events
• Host of discounts from local businesses
The team of the Pranov Residency welcomes you. Start relaxing your soul and enjoy your stay
A Best Place To Stay. Reserve Now!